Financial management made easy
How it works
Spend less time chasing outstanding rent payments, collecting on bad debt, and managing security deposit pools. Qira's cutting-edge technology stack completely automates the entire rental process for you.
Track and receive payments in one portal to increase your collections rate
Allow Qira to build you a custom, white-labeled payment app to ensure your brand is front and center
Offer residents the option to Pay Later so that you can enjoy 100% collections, 100% of the time
Offer residents the option to pay their security deposit upfront or to opt to pay a small monthly fee. Let Qira assume the risk and responsibility on behalf of the renter
Enjoy 24/7 support for you and your residents
Perks for our partners
Custom revenue sharing opportunities are available. Qira will not only save your business money, but we will also generate income for you
Bespoke, custom technology solutions as a boutique firm with in-house Product and Technology teams, we are happy to build and customize unique technology solutions for your business
Make onboarding a breeze
Integration is what we do best. Most of our partners go live in just one day
Our integrations partners




What our partners saying

"The best deposit platform to use!"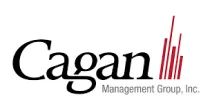 "Great company!!! Very responsive and supportive in the process."
FAQ
Why do you need my social security number to sign up for the payment processing program?
We are opening a merchant account for you with our banks to process your payments. Like any bank account opening, Financial institutions like Qira must adhere to two specific pieces of legislation: the 2011 Patriot Act and the 1970 Bank Secrecy act. Not to get too technical, but this means we have to verify who we are doing business with to comply with these laws. We assure you that this is standard across the financial industry. These regulations protect us, your residents, and most importantly, you.
Question: What do you do with my private information?
Qira adheres to strict privacy guidelines as documented in our online Privacy Policy. We do not share credit data that is regulated by the provisions of the Fair Credit Reporting Act. Qira is also a registered payment facilitator subject to a payment processor's data protection guidelines and policies. We are a Payment Card Industry ("PCI") data security standard level 1 certified, subject to an annual external audit. Data is stored in accordance with PCI level 1 requirements. Personally identifiable information is stored with a strong encryption algorithm (AES-256). User data is protected at multiple layers.
If my resident has issues with Qira, how can they reach out?
Our support team is available at [email protected]or in the chatbox located within your property management portal.
Do you offer revenue share opportunities?
Absolutely. We are happy to create a custom revenue share program; please contact our team to discuss this.
Why is Qira's Security Deposit program better than my current system?
At our core, allowing renters to keep this large sum of money in their pockets is the right thing to do. From a business standpoint, helping renters with the upfront lease costs creates a faster move-in process. Qira assumes the risk to your property and gives you two times the coverage than a traditional security deposit.
How do I claim damages when a resident moves out?
Simply navigate to your property management portal and submit the information there.
How are damage disputes handled after a resident moves out?
The Qira collections team works directly with the resident to work through claims, disputes, and repayments.
Why would a resident not be approved for Pay Later or the Security Deposit program?
In the Pay Later and the Security Deposit programs, Qira moves the risk of loss from you and your property to Qira. As part of the Qira underwriting process, we created risk assessment models and operate based on these risk guidelines.